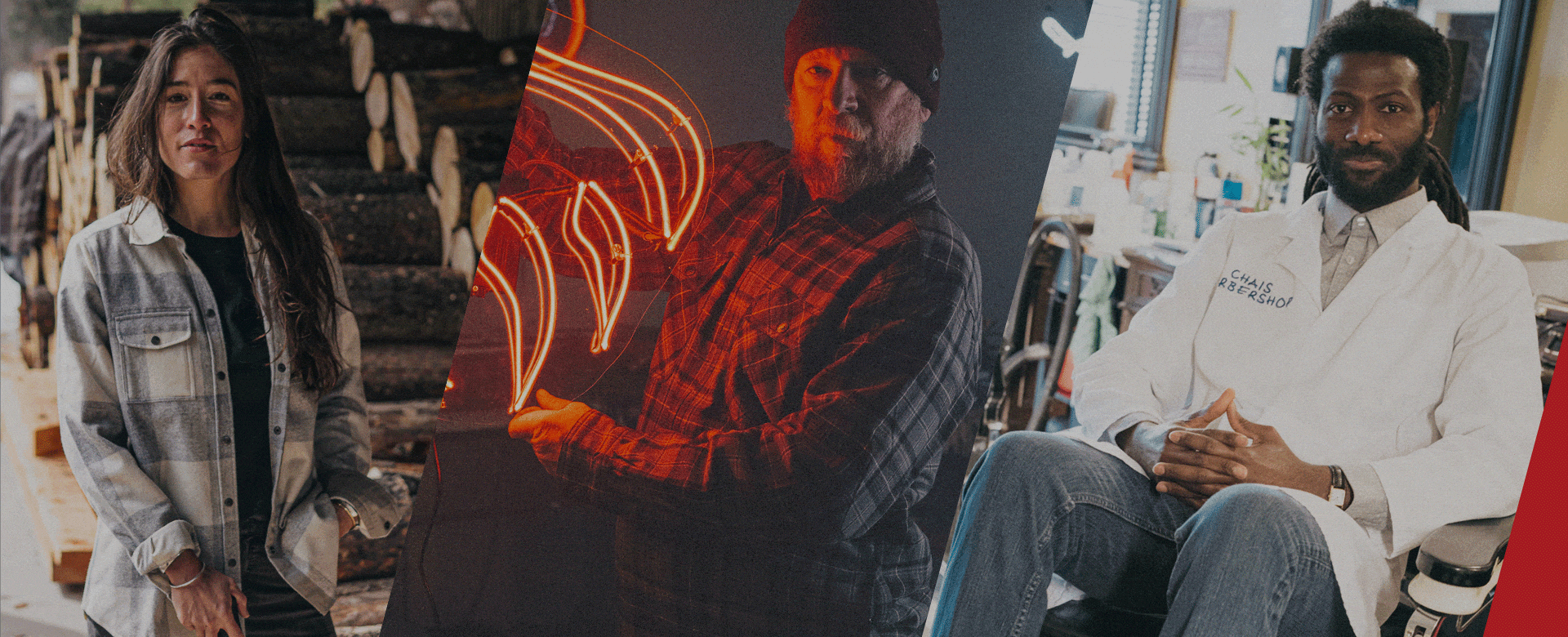 THE PATHS
WE FORGE
A series to honor those who live and breathe the Wolverine spirit of independence, fearlessness, and grit.
At Wolverine, we exist to support the people who forge their own path; those who stop at nothing to build the future they want. We seek to fulfill this purpose not only through the products we make, but also through the causes we serve and the stories we tell.
From entrepreneurs who risk it all in pursuit of their passion to students who defy societal expectations to learn a skilled trade; from artisans who devote their lives to the mastery of a craft to outdoor explorers who endure unforgiving elements in the name of adventure. Across industries, there are people carving their own way in the world and making tracks as they do. The Paths We Forge is our ode to them.