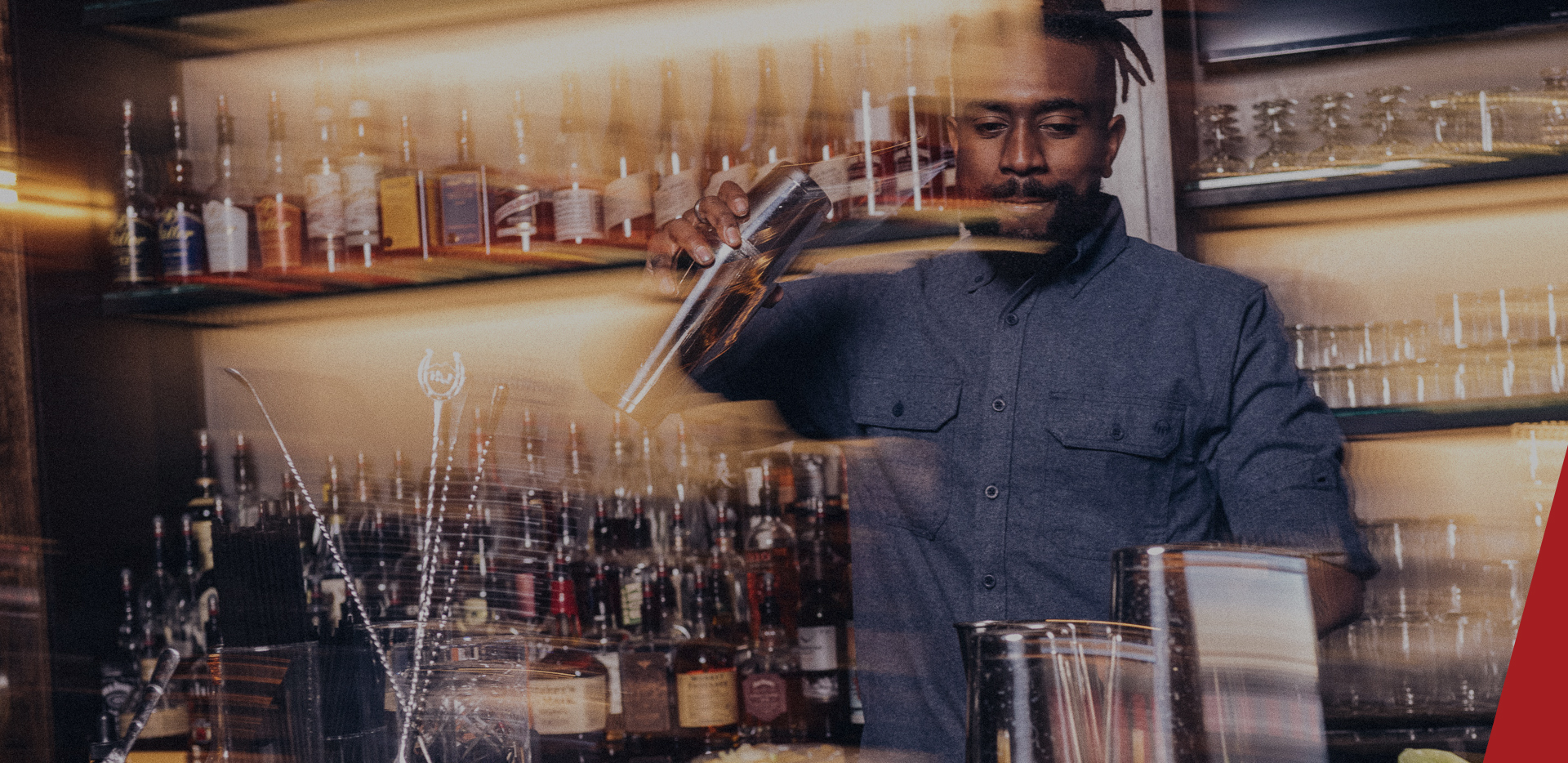 THE PATHS
WE FORGE
CHASE BARDOLE
Freedom Chaser
Chase Bardole spends his days pounding the pavement of Salt Lake City, Utah. Whether he's helping a high-end restaurant build a cocktail menu, assisting a club in setting up for an upcoming concert, or just stopping in to say hello to a bar owner, his job as a liquor rep brings him to dozens of different bars and restaurants every day.
Chase loves this hustle, and he loves how every one of his days is different. He also loves how this life is an extension of the bartending career he enjoyed for many years. His favorite part of both of these jobs within the same industry is the chance to interact with many different people.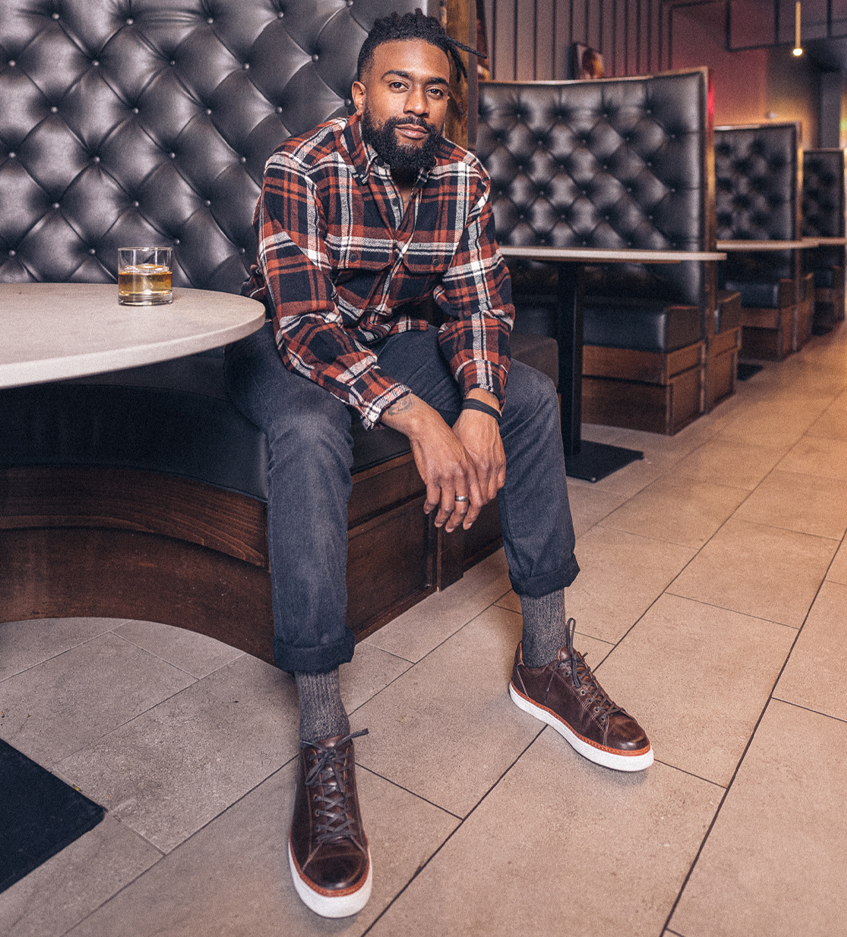 "This industry's just always suited me," he says, "the freedom and the fun aspects of it. It's relaxed, and people are generally happy when they're out eating and drinking."
Bartending at an upscale cocktail bar in downtown Salt Lake City, he excelled at listening to what people wanted in a drink and crafting something unique and special just for them, and at teaching them about what they were drinking rather than just pouring something quick and moving on.
"I would ask people what they were looking for in a drink," he says. "Tell me what flavors you're looking for. And then I would love just creating stuff, teaching about it, and telling them about what I'm putting in their drink. I think that just opens up a whole new doorway, so they can learn, and then go home and make their own drinks. It's just spreading the love and sharing the knowledge."

He still views bartending as a creative pursuit. It isn't just slinging drinks, but it's trying out new things, experimenting, and helping people enjoy their time out. He feels he was lucky having been able to learn about bartending from people who really cared about the craft of it.
Moving on from bartending to working as a liquor ambassador and then rep, was a natural progression for him. He'd found an industry he loved and he sought out ways to grow within it, ways to be involved with more people within the hospitality industry, whom he views as kindred spirits.
"I'm always looking for growth, and so when I find a new opportunity, I've always just taken it and not waited for someone to tell me what to do," he says. "I feel like I've built my career out from my own hard work. I've taken the steps to forge my life to get to where I want to go, though I'm still not there yet. Every time I have an opportunity to grow, I take the opportunity and seize on it."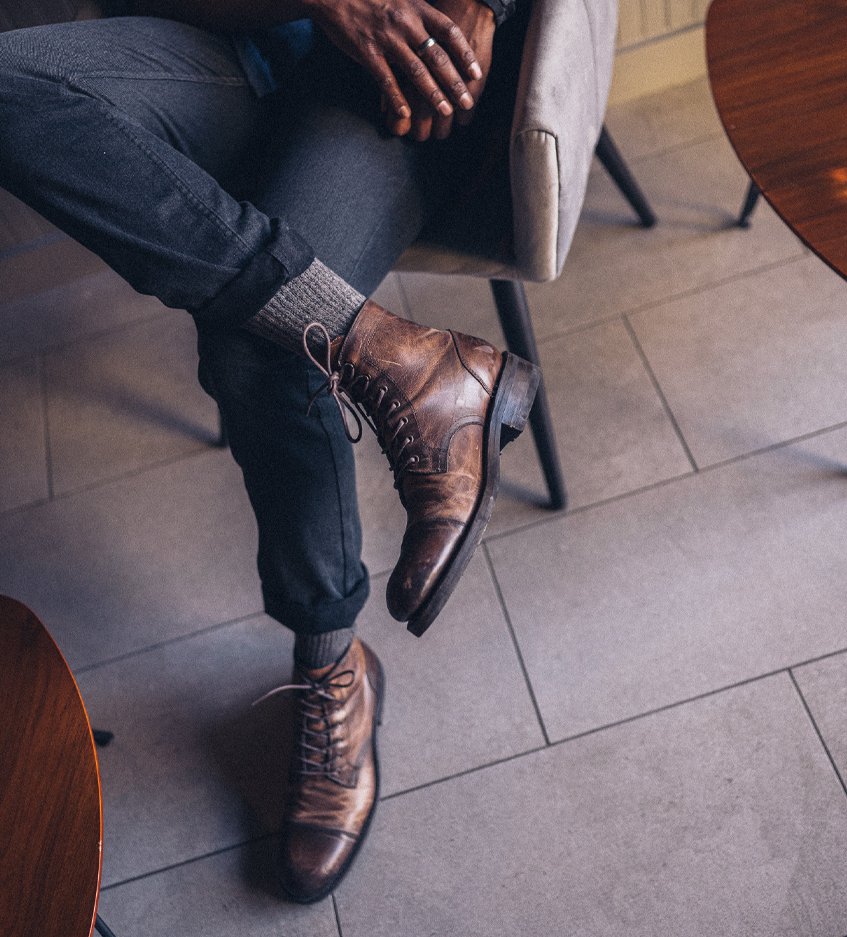 The bar and restaurant industry he loves also puts him front and center to the other things he loves in his life—music and snowboarding. His work has given him the chance to see so much great live music and to expand his eclectic music tastes. He enjoys everything from hip hop to indie rock to bluegrass and R&B.
The bars of Utah's world-class ski resorts are some of Chases's favorite clients to call on as well. He always brings his snowboard along and gets in a few runs along the way. Being able to take breaks from work to snowboard is indicative of another thing that Chase loves about this industry, and the life he's built within it—freedom. For Chase, at least in the winter, that freedom comes in the form of a life that balances career ambition, good people, and carving wide, fast turns in soft snow.