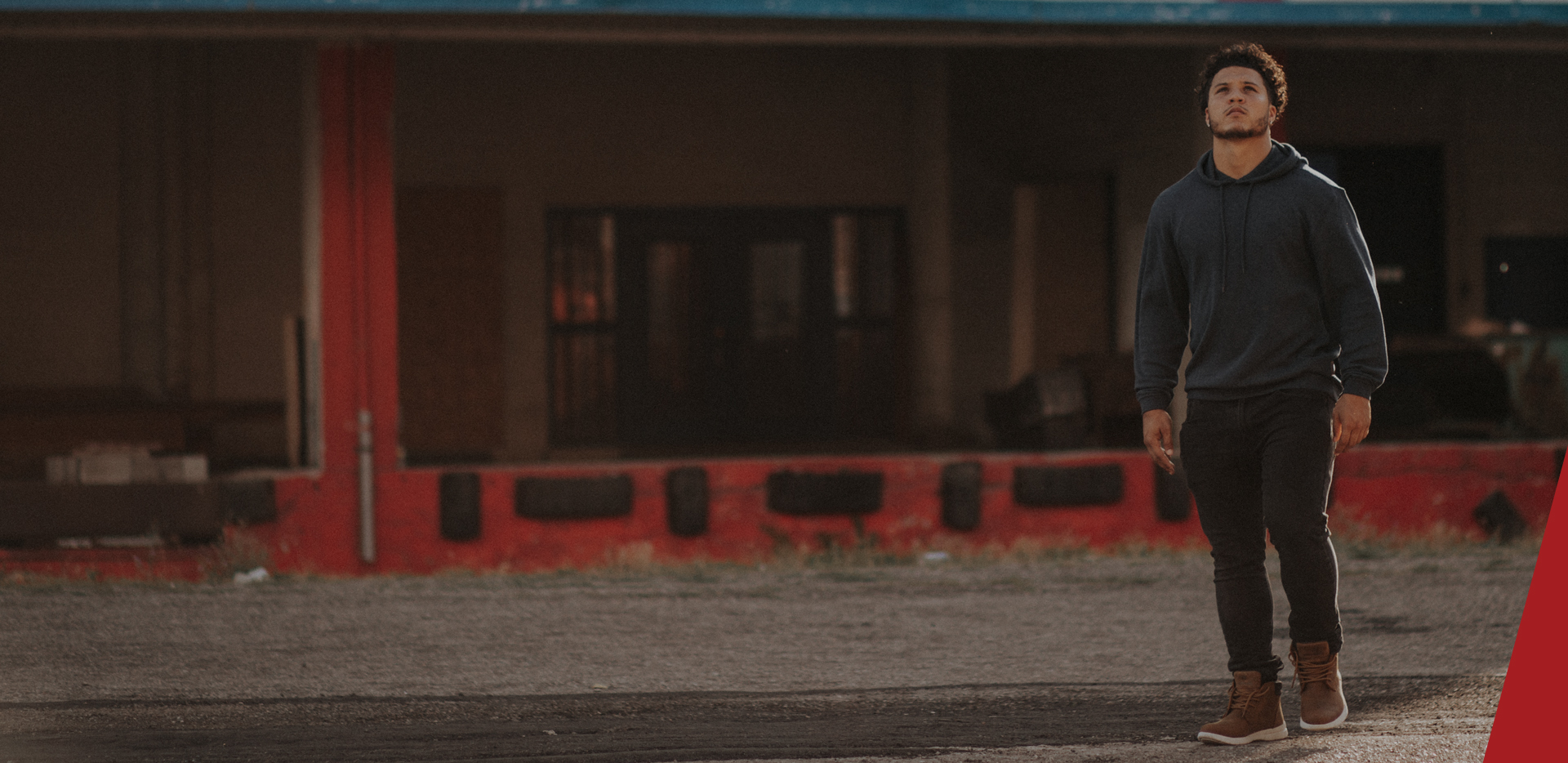 THE PATHS
WE FORGE
BLAKE CORUM
Wake up Early and Put in the Work
Blake Corum runs toward the light at the end of the tunnel. It's gameday in Ann Arbor, Michigan, and the biggest crowd in all of football awaits him. The cheers of 109,000+ people crescendo as he nears the light, as does the marching band playing Hail to
the Victors.
"When I run through the tunnel I have tunnel vision," the University of Michigan running back says. "I start to think about the plays I'm going to make and how I'm going to leave everything on the field. I get chills up and down my body the closer I get to the end of the tunnel. Once I hear the music I know it's time to go."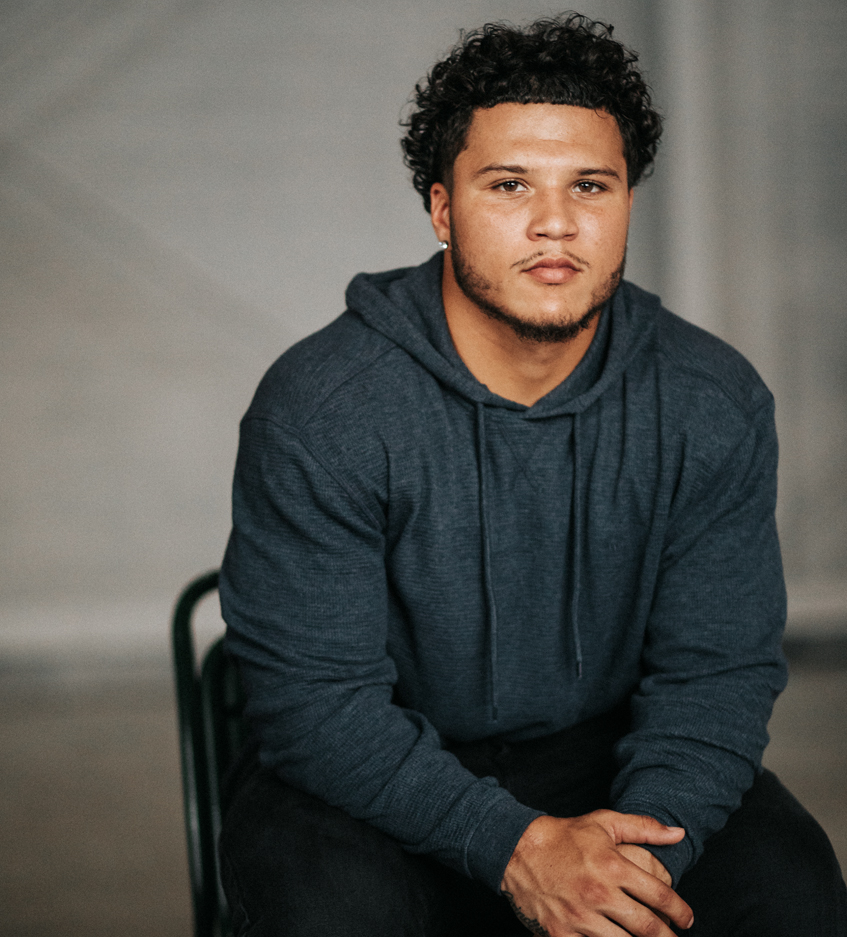 Blake's journey to becoming a star running back at an elite college football school begins in a one-stoplight town in rural Virginia. Knowing that college coaches and scouts rarely made it out into the country where he lived, Blake made the decision to go play youth football and then go to high school in Maryland, a two-hour drive away. Blake's parents supported this decision but put the responsibility on Blake to do the work and give the hustle to make those long drives and that hectic
schedule worthwhile.
Every morning, Blake woke his dad up at 3:00 a.m. for the two-hour drive. He'd be the first student at school, just him and the custodians, so that his dad could get back in time to run his construction business. After school, the same long drive home.

"I told my parents from a young age, listen, I want to go to college, I want to go to the NFL," he says. "I told them my dreams and they supported me 100% without a doubt. They never questioned me. When we talk about hard work, I got it from them. When we talk about sacrifice, I got it from them. They sacrificed so much for me."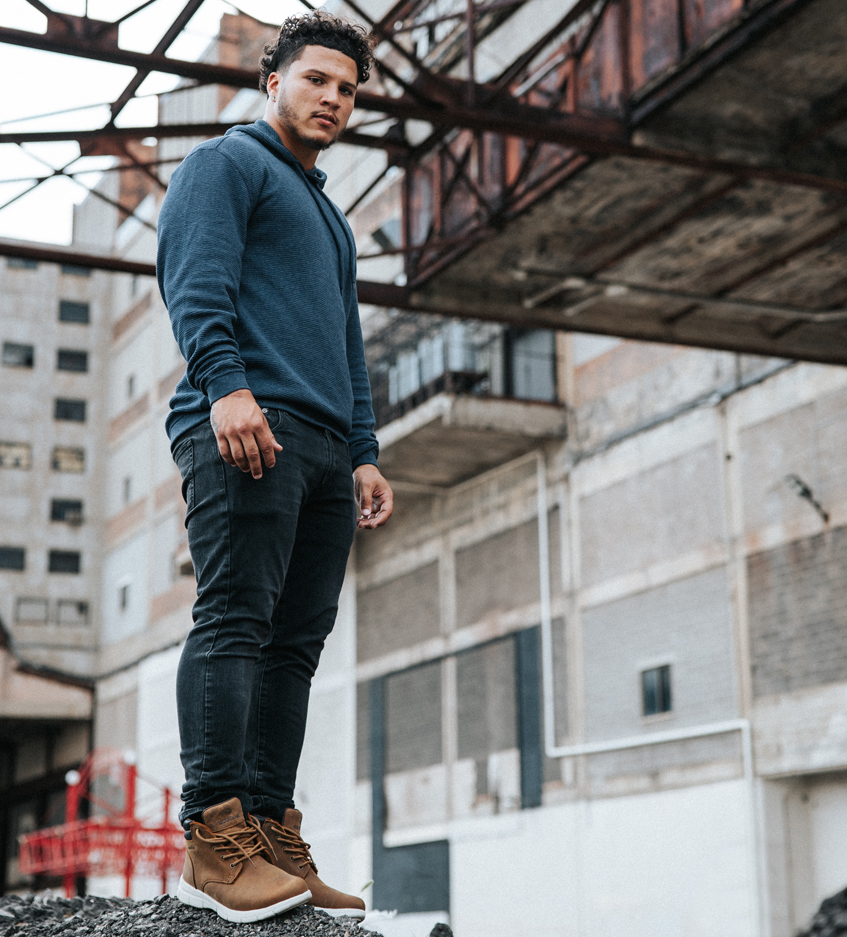 The hard work, sacrifice, long drives, and hectic schedule paid off with offers from nearly 40 colleges, the first coming from Ohio State when Blake was in the eighth grade. Blake attributes his work ethic to his parents, who worked hard for everything in life and who taught him about the importance of traits like tenacity, grit, and toughness. He continues to embody these traits as a Michigan Wolverine, where he's become a leader both on and off the field in this, his junior year.
Also important to him, though, are opportunities to relax and enjoy, to slow down and appreciate the things his hard work has brought him. Relaxation comes in the form of fishing, riding ATVs, and relaxing in the peace and quiet of his Virginia hometown.
From the early mornings and long drives to make a name for himself as a high school football player, to on-field college stardom and in-the-classroom success, to a potential future in the NFL, Blake embraces the concept of forging one's own path.
"To me, it means a lot," he says. "To forge your own path means to do what others aren't willing to do. You have to do the things when no one's looking. You have to do things when times get hard, and that's when I believe in myself. I embrace all of those things. When times get tough, I don't hang my head. I just keep going because I know there's going to be brighter days."
For Blake, the future is definitely full of bright days. In a few years, this might include NFL Sundays. For now, though, the brightest days are Saturdays in Ann Arbor wearing Wolverine maize and blue.