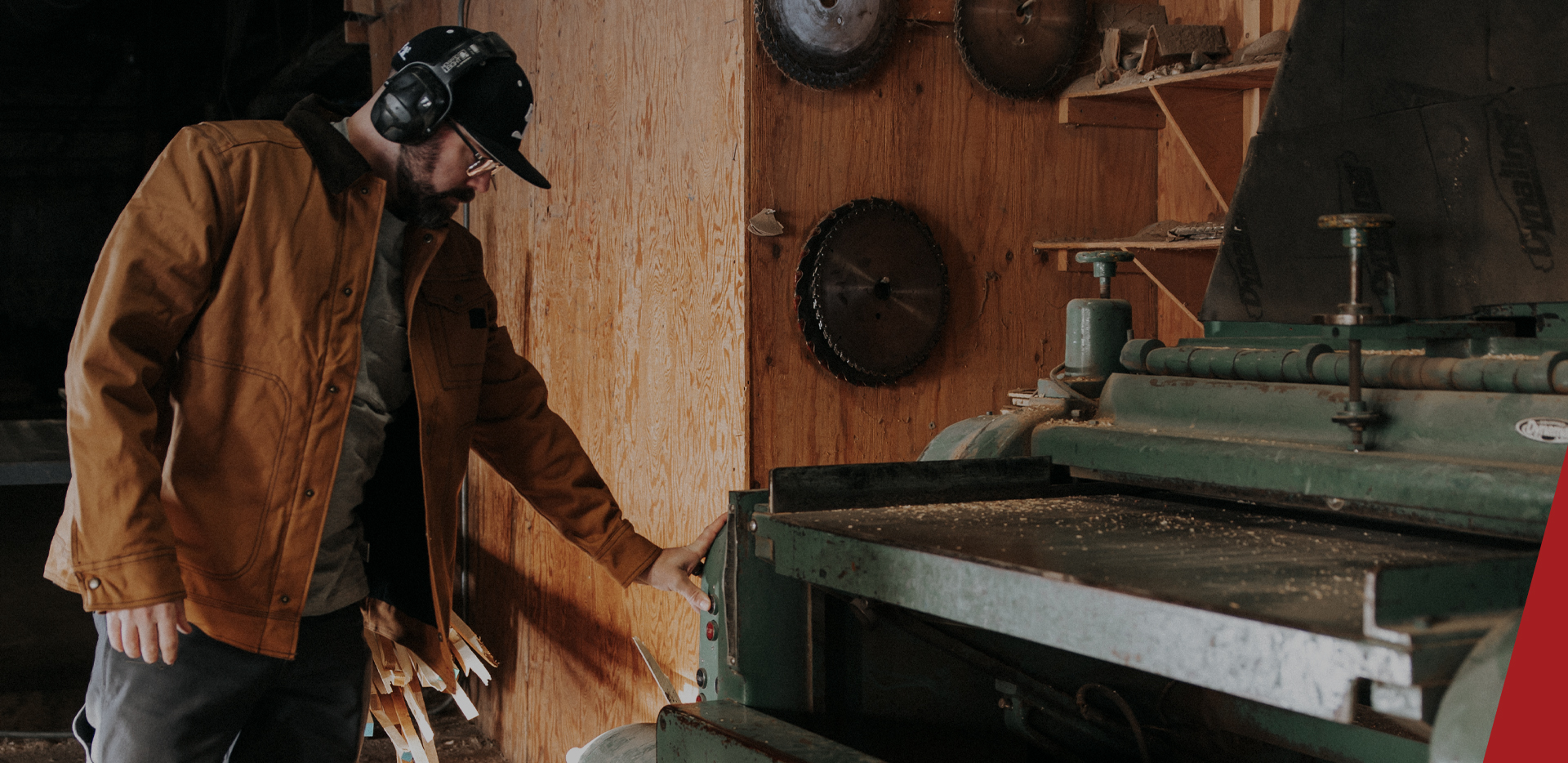 THE PATHS
WE FORGE
JEREMY STOKES
Happy People in a Great
Wood Town
The earthy smell of hardwood permeates the entire shop, particularly on a day like today when aromatic cedar is running through the saws of Jeremy Stokes' business, Tontin Hardwoods & Millwork.
"It's almost like working in a bakery; the whole place just has this incredible smell," he says. "It's super tactile work. I describe it as getting out of your head and into your hands. It's a super physical thing and it's just very sensory. It's loud machines, and the smells, and the visuals of spinning blades and all this. That's probably the thing I love the most
about it."
In a world where simple, low-cost, mass-produced pieces are what make up the bulk of new construction, Jeremy and his small crew of artisans veer hard in the other direction. If you're remodeling an old building near Grand Rapids, Michigan and need a custom piece of woodwork to match the century-old craftsmanship of the original construction, Jeremy is the man to call. His custom hardwood millwork business creates everything from custom trim, to flooring and paneling, to countertops. Before he had the opportunity to purchase the business, he was a customer, and he remembers feeling a connection with the history of Grand Rapids while standing in the shop looking at all the old tools and molding samples hanging on the wall. Tontin has no need for salespeople, Jeremy says, because the people that need his work seek him out.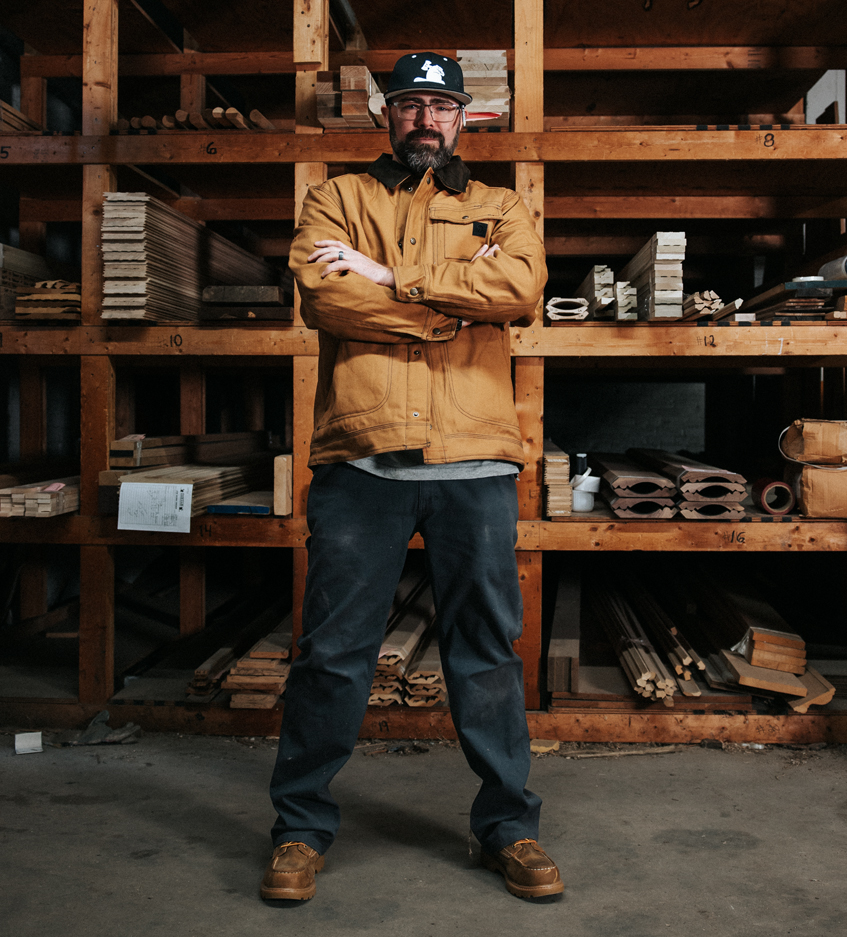 Having gone to work for a high-end remodeling company right out of high school, Jeremy has been in the carpentry game for over 20 years. As a scrawny kid, he was placed on a finishing crew rather than carrying heavy lumber on a framing crew. For this he's eternally grateful, as it introduced him to some great mentors and to the kinds of elaborate, antique moldings, wainscoting, and other trim that he loves working on to this day.
For someone with a passion for this kind of woodwork, Grand Rapids, Michigan is an ideal place to live and do business. He loves both the abundance of beautiful old architecture and the
close-knit community.
"Grand Rapids is a great wood town," he says. "The history of the city is tied significantly with the lumber barons and the wood trade. You go through Heritage Hill and Cherry Hill and in these areas every house has its own set of moldings. That kind of attention to detail and celebration of craftsmanship is really evident here. It's a great place to be."
History is visible inside Jeremy's shop as well in much of the vintage equipment his business uses, like a planer dating back to the 1950s. A lot of the equipment being used daily in the Tontin shop is older than the people using it, and the techniques used to match custom antique molding are the same techniques that were used in the 1800s to originally create it.
"In a lot of manufacturing spaces, there's this big shove to automation," he says. "We've really resisted that for a bunch of reasons. The primary reason is I don't want to replace expertise with technology."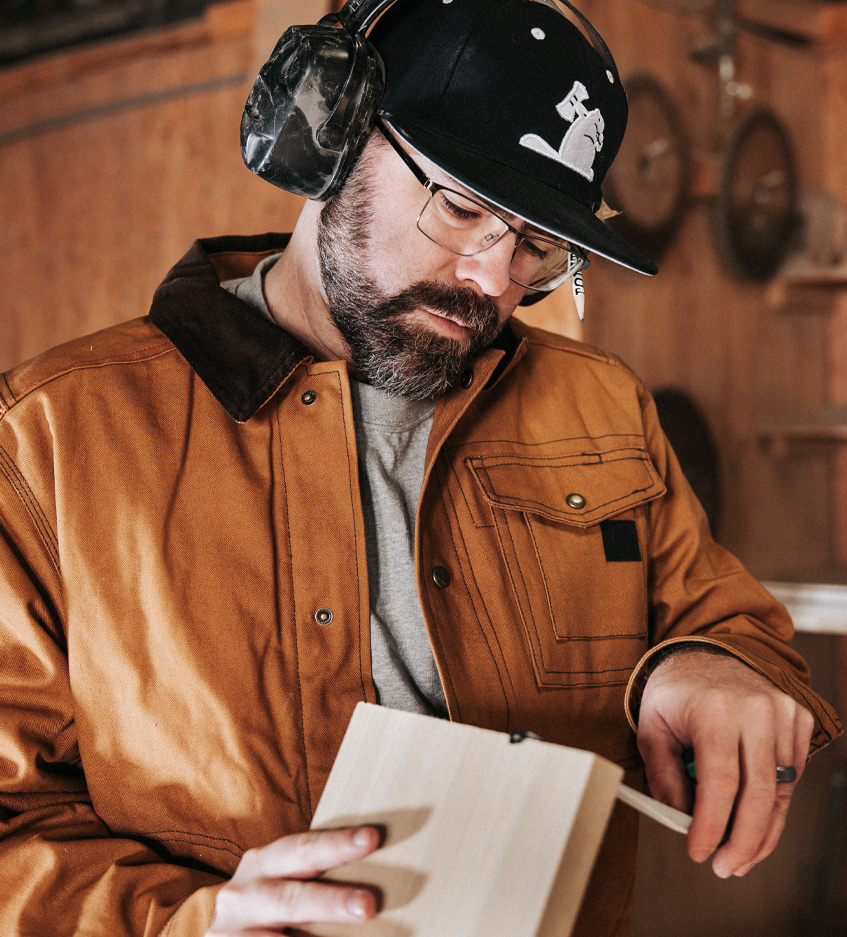 That expertise comes from a team of a dozen employees to which Jeremy is fiercely loyal. His biggest goal is to create a work environment that is enjoyable and rewarding with a strong work/life balance and that pays employees enough that they can buy homes and raise families in comfort and prosperity. The result is a crew with an exceptional amount of skill and knowledge that takes pride in creating great work. While many similar businesses laid people off during the pandemic and are struggling to find people now, Jeremy kept everyone employed and has a strong, full crew of people who have worked for him for years—his molder operator, for instance, has been running the same machine for 25 years.

Though Tontin's bread and butter is custom moldings, the shop does all kinds of interesting projects. They have the equipment and skillset to do the kinds of wood projects that just can't be mass produced. When Wolverine needed bourbon barrels cut to form the heel stacks of the 1000 Mile X Old Rip Van Winkle Boot last year, Jeremy was the one who figured out how to resaw those barrels with an incredible eye for detail and craftsmanship.
For Jeremy, at the end of each day it's hugely gratifying to look at a stack of brand-new moldings, knowing that they were done right, and knowing that not too long ago they were just logs coming off a truck. But even that is secondary to his passion of first and foremost taking care of his people. A note on his desktop says your first customer is your employee.
"That's really where the rubber meets the road for me," he says. "The wood industry doesn't need me to be an artist—you tell us what to make, and we'll do it right—but the part of it that's mine that I can feel good about is creating that environment where the work gets done because the passion is there in the room and the guys know that they're going to be taken care of. I've had some great bosses and worked for some really good companies, but I doubt very much that the boardroom was sitting around going: what we really need to do is make sure these guys are happy."