Wolverine
A Boot No One Else Has

Choose from a variety of premium leathers to create
a boot that's unique to you and handcrafted in
our Michigan factory.

Customize Men's Customize Women's

Flexible. Durable. Comfortable.

The Overpass work boot features Contour Welt®
technology to bend and flex for all-day comfort.

Shop Overpass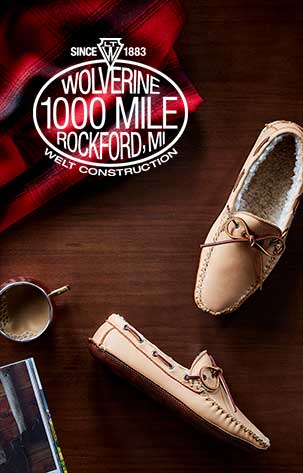 Slip Into
Handsewn Comfort
Our new 1000 Mile Slippers, hand stitched with premium Horween leather and shearling lining.
A Wolverine.com Exclusive
Shop Now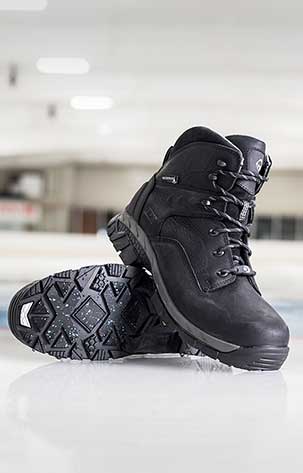 Winter Advisory
Approved
With features like Vibram Arctic Grip, insulation, and waterproof leathers, these styles will keep you protected when the temperatures drop.
Shop Now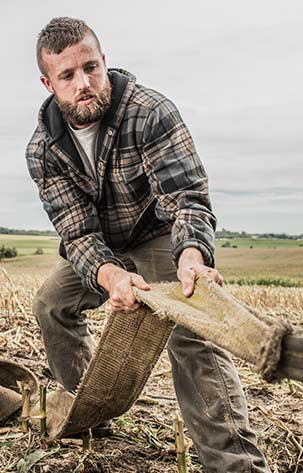 Lock in Warmth
Work doesn't stop when cold weather
hits. Layer up with our hooded shirts
and jackets.
Shop Men's
Shop Women's
Work Boots and Work Shoes
When you work a hard job that can be physically demanding, it's important to equip yourself with the best footwear and clothing that will help you endure those long hours on your feet. Wolverine work boots and work shoes are built to give you the comfort, support, and protection you need to conquer your day. With the continuous development of innovative technologies, our comfortable work boots are constantly progressing to function best for your tough job.